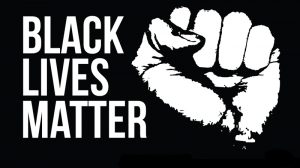 Black Lives Matter is a movement that started on the 13th of July in 2013. Founded by Alicia Garza, Patrisse Cullors, and Opal Tometi, the social movement focuses on systemic racism and gun violence meted out to African Americans or black people. The movement started in the United States and has gained traction around the world. However, the movement remains concentrated in the United States.
Black Lives Matter aims to end gun violence and police brutality against African Americans. It also partly focuses on gun control. In a broader sense, the movement opposes the systemic racism that has existed in the United States for centuries and even though slavery has been abolished and blacks have the same rights as whites, the menace of racism still exists, as evidenced by the number of unarmed black men and women killed by white police officers.
Black Lives Matter: Origins
Black Lives Matter started as a social media movement protesting the deaths of African Americans at the hands of law enforcement officers. The many occurrences of police brutality shed light on the larger issue of racial inequality embedded within the criminal justice system of the country.
What started as a trending issue on social media with the hashtag #BlackLivesMatter after the acquittal of George Zimmerman,  who was charged with shooting African-American teen Trayvon Martin, has quickly become a social movement that galvanized public support which had been building up over the years.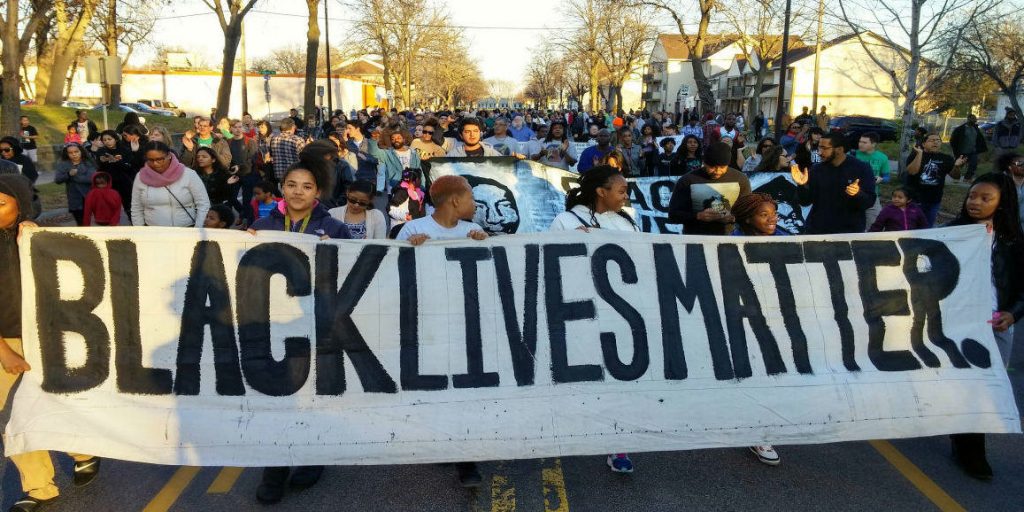 As Black Lives Matter gained popularity nationally, the founders planned street demonstrations and started forming a national network. After the death of two African Americans in 2014, the nationwide network expanded and although there is no hierarchy or planned command center of the movement, the decentralized network has been growing over the last two years.
Celebrities Supporting the Black Lives Matter Movement
Black Lives Matter has had its share of criticism but as a social movement, it aims for real change. The movement has been endorsed by people from all walks of life and not just among African Americans.

Celebrities Samuel L. Jackson, Justin Timberlake, John Legend and Chrissy Teigen, the late Prince, Matt McGorry, Jesse Williams, Beyonce, Jay Z, Kanye West, Kendrick Lamar, Bellamy Young, Bette Midler, Katy Perry, and Josh Groban among many others have joined the movement and articulated their support vocally and publicly. Many have written pieces supporting Black Lives Matter and advocate for an end to all forms of racism.
Black Lives Matter and George Floyd
In 2020 the Black Lives Matter movement experienced a resurgence in the popularity with the death of George Floyd. An unarmed Black man that was killed by Minneapolis police officer, Derek Chauvin. Chauvin pressed his knee in Floyd's neck for more than 8 minutes, effectively suffocating him.
The video went viral and millions of people were horrified. Enough was enough. Protests broke out all across the world in support of the Black community. Many businesses were shut down, police vehicles and precincts burned, and statues enshrining the very system of racism were taken down or defaced.
George Floyd himself was against the rampant gun violence that plagues many Black communities. In fact, his last message before he was murdered was a plea to the young generation to put their guns down, stop killing each other, and come home to God.
How To Support Non-Profit Organizations for Social Justice
There are many ways the BLM movement is helping people who have been victims of gun violence and police brutality. For instance, the movement has raised visibility for non-profit organizations like Wheelchairs Against Guns, which is also committed to stemming the tide of gun violence and police brutality in the black community.
Each week members of WAG conduct anti-violence workshops in inner-city schools to educate students on ways to avoid potentially dangerous situations in their neighborhood and confrontations with law enforcement. The workshops are based on teaching students 3 important life skills: conflict resolution, critical thinking, and how to build and maintain positive self-esteem.
Saving young black lives is the core mission for Wheelchairs Against Guns. If you would like to show your support, please make a tax-deductible donation today!
Thank you for your support.